AC MARKET JUST GOT EVEN BETTER!
Market.Adultcentro.com
is now made to fit any screen resolution. Choosing among 120,000+ products isn't easy, but you will surely find what you're looking for! We truly are a one-stop shop for all of your content needs. Check out the new fluid layout of the Marketplace and enjoy your shopping, even off a 55-inch LCD!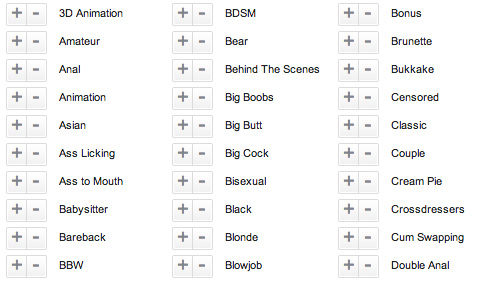 New filtering now lets you to exclude search criteria by simply clicking the minus signs in the filter panel, allowing you extra control to further narrow down your search criteria so you can find the content you need.
Technical improvements didn't stop at that. Check out the latest packages and their new thumb layout.
We are constantly working to improve your shopping experience. Got feedback or suggestions? Feel free to email us with all your Wants and Needs.